Get the Right Parts for Your Used Car in Nanuet, NY
When your used car needs new parts, one of the best places you can go is Rockland Pre-Owned Supercenter in Nanuet, NY. Our dealership sells used cars exclusively and we have a variety of brands in stock. Given our vast inventory, our parts department always has a great selection of genuine OEM parts on-hand to meet demands. Whether your used Chevy needs new brake pads, or your used Subaru needs an oil filter, our parts department has you covered! Use our online order form to get the parts you need and visit Rockland Pre-Owned Supercenter to pick them up. You will find our dealership on Route 304 in Nanuet, less than 15 minutes outside of Nyack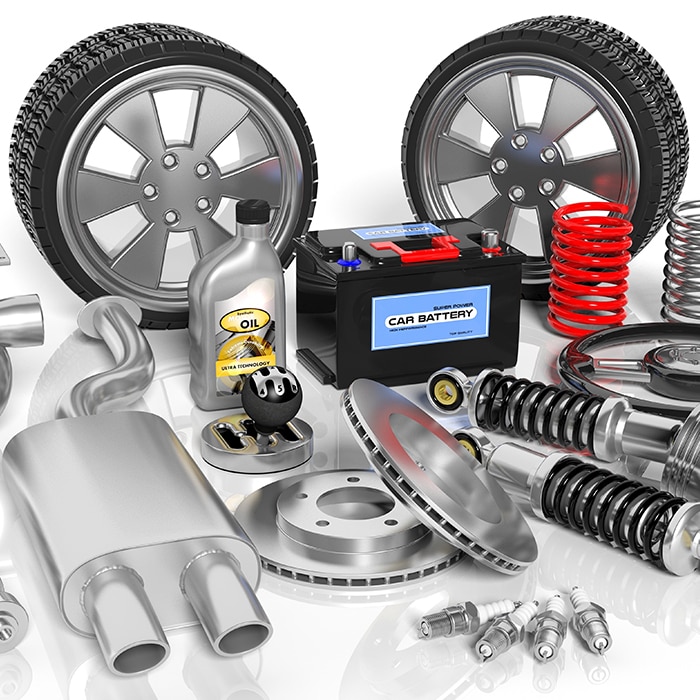 Commonly Requested Parts near White Plains, NY
Our dealership is fully stocked with genuine parts from original equipment manufacturers (OEMs) like Dodge, Jeep, Toyota, and Chevy, among many others. If you're thinking about giving your car some basic maintenance, we are the place to go for genuine, competitively priced OEM parts. Our parts department often has all the essentials for basic maintenance, including oil filters, brake pads, tires, lug nuts, light bulbs, spark plugs. You can also find items to address minor exterior blemishes, including paint sticks, windshield wiper blades, and headlight/taillight covers.
If you're someone mechanically inclined who enjoys a good challenge, you can find parts for more intricate repair projects, including gears, shift knobs, belts, hoses, shocks, struts, and more. If we don't have the parts you need here, we can order them for you, with prompt arrival at our dealership. We can even have the parts you need shipped out to your home in Ramsey, NJ.
Some customers might not need anything too intricate. You might be looking for new accessories to help you customize your used car to match your personality. Some customers are looking for seasonal gear, like roof racks, mud guards, all-weather floor mats, and skid plates. No matter the part or accessory, a genuine component from the original manufacturer will always fit best. Our parts department has all the accessories you need to properly upgrade your used car.
Quality Staff, Here to Help!
Our used cars for sale in Nanuet, NY come from different model years and generations. As such, a component that used to fit a used car 10 years ago might not work as well on newer systems. If you are not sure of what part your used car may need, our team is a great resource to answer any questions you may have about genuine OEM parts. Each of our technicians has lots of experience and know-how to answer any service or part related question. If you cannot find out where a part goes, what it does, or when it needs to be replaced, our expert staff members can answer all your questions.
If you decide you need some help with installation, we have an on-site service center here to help! Our service team also have plenty of mechanical experience and technical expertise, so they are a great resource for quality repairs and excellent service. They can install the part or accessory your used car needs for you, while keeping an eye out for any outstanding services or repairs your car might need in the future.
Order New Parts Today
We invite you to order new parts online with Rockland Pre-Owned Supercenter. Simply acquire the serial number for the old part and enter in detail about your car, so that our department experts can help find you the exact component to fit your car's year, make, and model. We will contact you when your order is placed and when it arrives at our used car dealership in Nanuet, NY.
Shoppers will find our parts center on-site at our dealership and conveniently less than 20 minutes outside of Mahwah, NJ. We look forward to helping you!